Narisawa
Tokyo, Japan
February 28, 2023
Narisawa was 45th on the list in 2022, reached as high as 18th in 2017, and has been on the list every year since I started this challenge. It's also a 2-star Michelin restaurant.
I had originally planned a trip in April 2020 to be in Tokyo and, well, we all know what happened. I had three of the restaurants on the list booked and had to cancel. This year, I decided to take my son and my mom to Tokyo and while I'd normally be ambitious with my restaurant adventures, with family in tow, I decided to go for one experience that I thought would be the most approachable and that was Narisawa.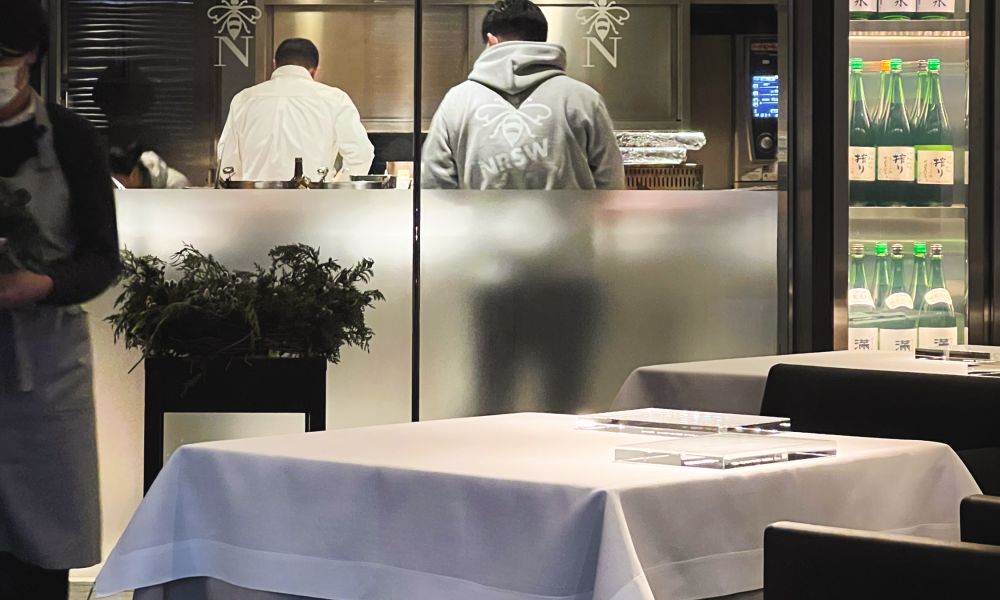 The meal started off with tuna and a light sake. I enjoyed the lightness of the dish and its interesting floral flavours. Next was sea bass that was juicy and savoury with rice that was fantastic. The wasabi was light and not overpowering, as I believe is to be expected with real wasabi.
The tweed dish was a bit bland. The sake was good and the broth was even better. The blowfish was really tasty—like a good chicken finger—and the greens with this dish were very fragrant. The wine pairing got lost in this dish. The eel was delicious and had a nice crispy skin.
The rich harvest dish had a lovely smoke along with a nice combination of textures with the crisped rice and mackerel. The Kobe steak on the other hand was rather disappointing. The sauce was too rich and the beef itself was mediocre. As my son said to me, "it doesn't taste better than anything you've made at home."
Into the desserts, we all enjoyed the chestnut and the gelato dishes. The soufflé was eggy, which I didn't mind, and the hot strawberry was really good.
I felt like the level of service dropped off towards the end of the meal but the chef came out at the very end and it was lovely to give our thanks.
I think I made a good choice as the food was very approachable, the staff were very friendly and attentive, and I liked the casual vibe with kitchen staff wearing hoodies. Overall, it was a lovely experience that I would place in the upper middle of the pack of restaurants.
Photos