Lyle's
London, UK
January 19, 2019
Lyle's was the 11th restaurant on my quest. It ranked 38th in 2018 and was awarded one Michelin star in 2019.
After The Clove Club the night before, walking into Lyle's, we noticed a much more relaxed atmosphere. However, like the night before, I found myself battling a cold, and I feared that I might not enjoy the most out of the evening.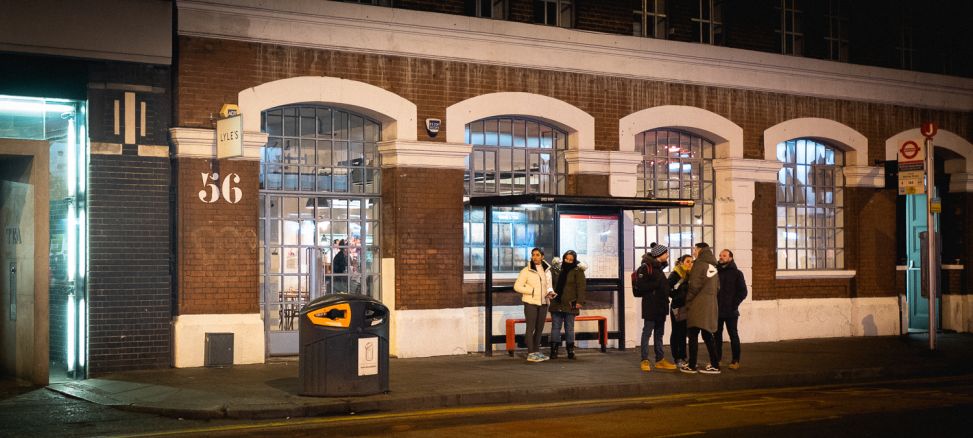 The menu presented listed four courses, so I had a feeling we needn't be too ambitious this evening. I also chose to stick to just water instead of doing the usual wine pairing. Best try to stay as healthy as I can.
The first appetizer that arrived was like a puffed up flat bread with what I think was green beans and prosciutto on top. (The waiter described it so quickly.) This was a fantastic start to the meal. The warm, comfortable flavours was just what I needed.
The second appetizer to follow was broccoli served with a cream and lemon crumble. Again, the dish hit the spot.
The first course was Jerusalem artichokes, with walnuts and preserved lemon. Wow. I swear I could taste a hint of chocolate in this dish. It had an amazing taste and texture. Absolutely my favourite dish of the evening.
Unfortunately, the second half of tonight's meal would not live up to the first half.
Sardines were up next. Considering how good the sardine dish was at The Clove Club, Lyle's was a definite disappointment. The head and tail and bones were all left, and it made enjoying the dish difficult. We found ourselves spitting out bone after tiny bone.
The Dexter Rib was up next. It was aged 16 weeks. I suspect if I hadn't been sick, I would've really enjoyed this dish. Instead, it seemed to lack any flavour. I think an onion or garlic or mushroom sauce would've been a better match. But it's possible my taste buds just weren't up for it this evening.
The last dish, the dessert, was a russet apple topped with vanilla ice cream on a buckwheat shortbread. I found the shortbread gritty and the apple flavourless. The ice cream was good.
We were left with a small bite-sized cake that was so buttery and, oh, this was a good treat to end on. It brought me back to the first dish of the evening and I left happy.
Lyle's has a different menu every day. I'd like to go back someday and try something different and when I'm not so sick. If you've only got one night and one restaurant to try in London, I'd try one of the others first.