The Clove Club
London, UK
January 18, 2019
The Clove Club was the 10th restaurant on the quest. It was 26th on the list for 2017 and 33rd for 2018. It also has been awarded 1 Michelin star.
I'm in London for a week before a conference and I've managed to book reservations at all four of the World's 50 Best Restaurants that are here. Then the worst happens: I come down with a cold right before everything.
I've flown over an ocean and spent a lot of money to be here and don't want to miss out on this opportunity. I get as much rest as I can, skipping out on any sightseeing to make sure I'm in good enough shape for dinner. Evening comes and I'm feeling good enough to venture out.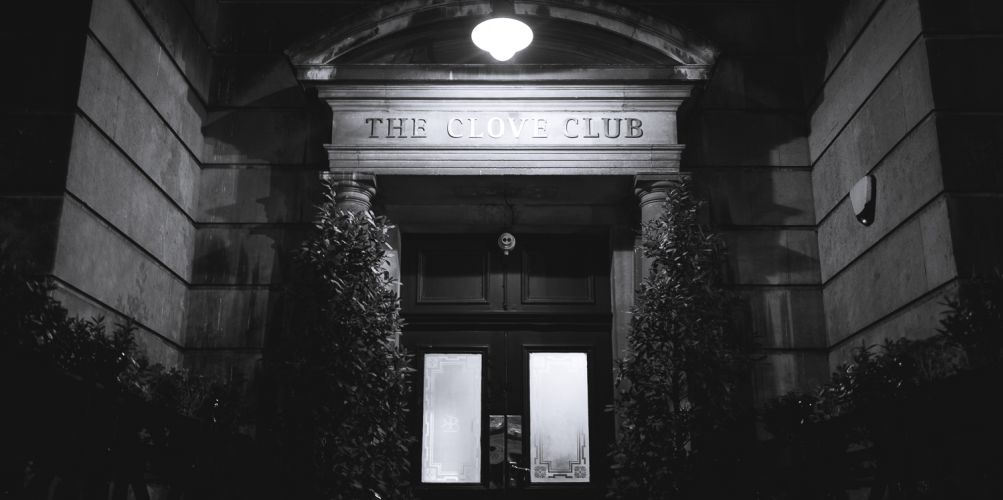 Dinner comes and we're one of the first people at the restaurant. We're in a room with about a dozen tables and with full view of the kitchen. I'm impressed at how much work is done in a rather small space. (Small kitchens are something we'll discover is rather common among the London restaurants.)
I'm full in with the usual wine pairings, starting off with a decent sparkling wine to start. Sadly, I'm writing this up well after the fact and have since forgotten the quality of the wine pairings. I really should write this stuff down at the time. On the flip side, our sommelier was the spitting image of British comedian, Michael McIntyre, and made for an amusing evening.
A small collection of appetizers come out to start the meal. A crab cream in a cracker, a small bite of fish on a seaweed cracker, and a delightfully yummy fried chicken bite. To end the collection, was a breaded ball of haggis. It didn't have the strong peppery punch that the haggis I had in Edinburgh. Still tasty, though.
A beet creme dish acts as a palette cleanser as we go into a series of fish dishes. A salmon tartar in a cream sauce topped with caviar. A scallop topped with truffle and mushrooms. A sardine on a cracker that was phenomenal and one of the best dishes of the evening. There was another fish dish served with a number of mushroom sauces.
Next up was a quartet of beef dishes. A smoked beef venison served into a smoking glass jar. On the plate was venison served with white truffle. I know many people love truffle but I don't find it adds much to the dish.
There last two mains were pork. One served three ways with a beet sauce. The other crispy pork belly tacos. Soooo good.
After a lovely sorbet to, once again, cleanse the palette, we had a wonderful piece of apple pie with a madeira pairing. If I recall correctly, it was the same one we had at Saison. A great choice!
At the beginning of the meal, we had made mention to our waiter that we were in the midst of this crazy adventure. To end the evening, he offered us a chance to have a picture with the chef (and one of the owners), Isaac McHale.
McHale was very amiable and very giving of his time, continuing the conversation for some time. (McHale is Scottish, which explains the haggis "doughnuts".)
The entire evening was delightful and can highly recommend coming here.