Dinner by Heston Blumenthal
London, UK
January 22, 2019
Dinner by Heston Blumenthal was the 13th restaurant on my quest to visit 50 of the World's 50 Best Restaurants. It was 36th on the list in 2017 and 45th on the list in 2018. It also has been awarded 2 Michelin stars in 2019.
Dinner by Heston Blumenthal (DHB) didn't end up being the experience I wanted or hoped for. The menu pulls from recipes as old as the 1300s. A tasting menu over the course of many centuries sounded like a delight.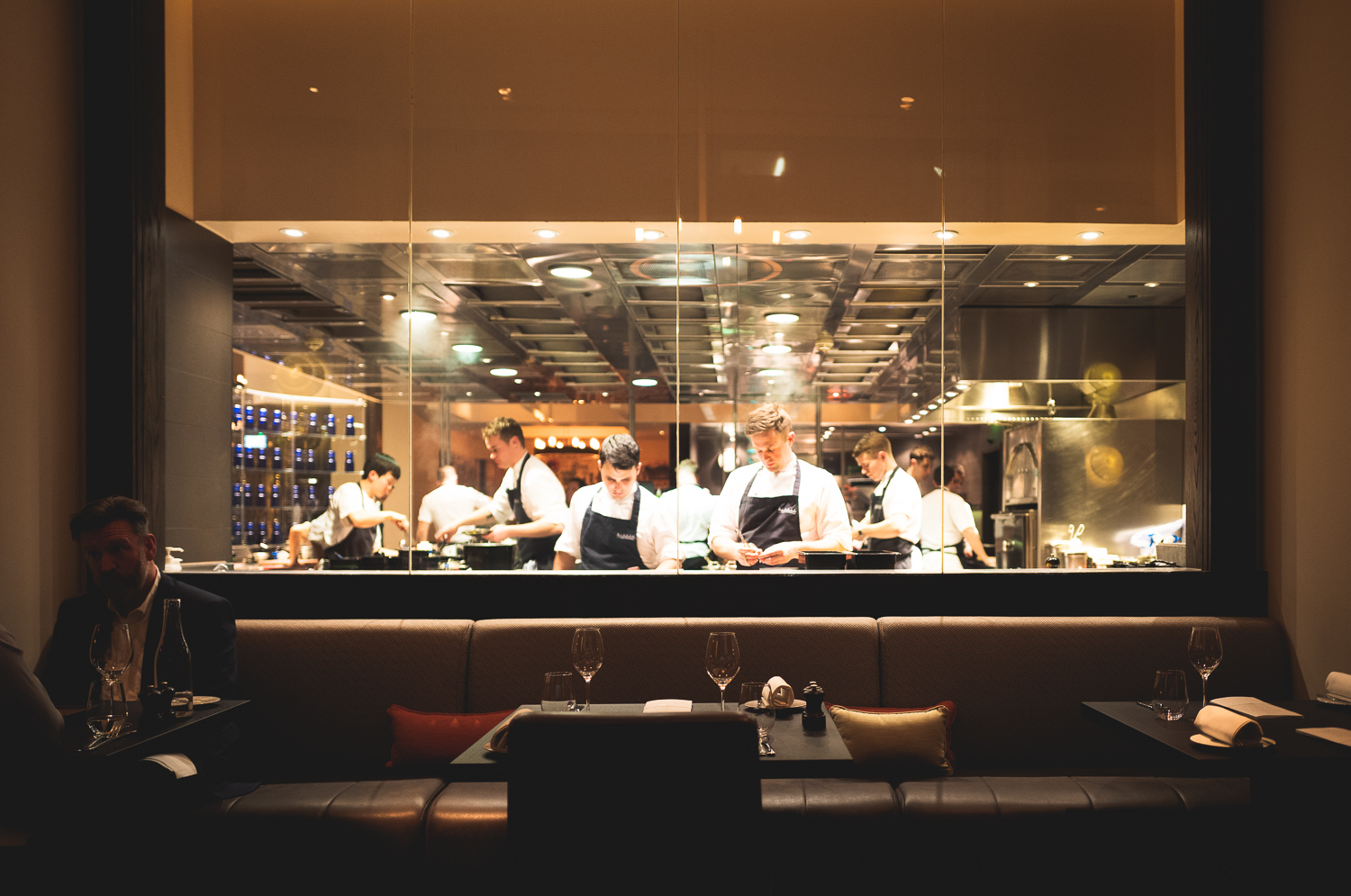 Unfortunately, those accompanying me for the meal were pescatarian and the restaurant didn't allow any changes to their tasting menu. As a result, we had to pick from the a la carte menu. This was a bit surprising since any restaurant we've been to so far has been willing to work around any requests.
For a starter, I had the Rice & Flesh. This was one of the oldest recipes on the menu dating back to 1390. It was warm and rich.
For my main, I went with the Hereford fillet with triple cooked fries. The steak was perfection. The fries were perfection. It came with a mushroom ketchup that was fantastic. It still doesn't beat a Kobe steak but it was probably within the top 10 steaks I've ever had.
Lastly, for dessert, I had a delicious Sambocade. A sambocade is like a light fluffy cheesecake with some fruit inside of it. It was a perfect end to a lovely evening.
The meal was wonderful. But I would definitely like to return to properly try the tasting menu. There is an option to book a seat within the kitchen and be served by the chef. The next time I head to London, I'll have to see if I can have this experience.