Don Julio
Buenos Aires, Argentina
December 13, 2019
Don Julio is the 26th restaurant on the quest. It was 34th on the list in 2019.
We arrived a few minutes before the restaurant opened at 7:00 in the evening, a line up of a few dozen people already snaking its way down the side of the building with more arriving every few minutes. A waiter at the front door was handing out champagne to everybody in line. There was a very jovial atmosphere in the warm late spring air.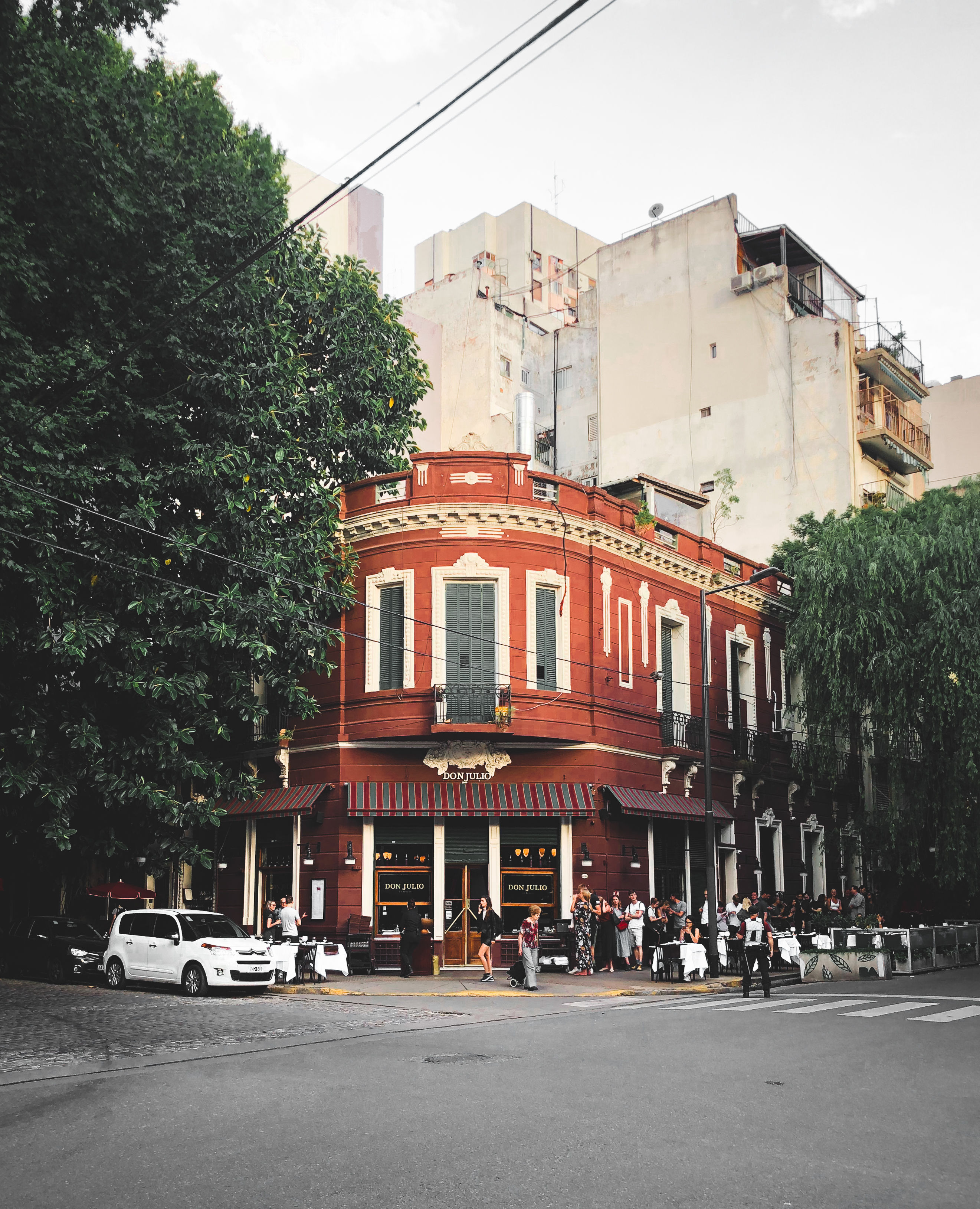 The queue of people, it turns out, was for people who did not have reservations. I wouldn't fly 9,000km without a reservation, so when the restaurant opened its doors, we were quickly whisked to our table inside the restaurant in advance of the large crowd looking to snag up whatever tables remained.
The Meal
From reviews, I knew I wanted to try the empanadas. They have an onion & cheese empanada and a beef empanada. I went with beef and I was pleased with my choice. It was like a perfectly cooked beef pot pie that I could hold in my hand. It was the best empanada I've ever had. The crust was thin and light but it didn't collapse or fall apart like one might expect. Heck, I'd go back and just eat these all night.
Don Julio is a steakhouse, though, through and through. And steak was definitely the main course. The steak itself was cooked perfectly and was flavourful. It wasn't overly fatty and didn't have much gristle. It was a great steak. The tomatoes and chimichurri that accompanied the steak were delicious. However, there was nothing about the steak that elevated it over, say, a masterfully prepared Kobe steak.
Despite being stuffed, I still went for dessert: Panqueques con dulce de leche, the top of which was torched like a crème brûlée. I was tempted to lick the plate when I was done.
The Wine
Like many countries proud of their wines, the menu was full of local wines. In Ottawa, I'll be lucky to find a Malbec or two on the menu but here in Buenos Aires, there were three pages of Malbecs broken down by region. I wish I could've had a flight of wines to really explore the regions. I opted for a wine priced mid-range (about $50 USD) from the region of Salta, which I had never tried before. It was good. Some definite fruitiness but with enough complexity behind it to make it interesting.
Verdict
If you happen to be in Buenos Aires, it's definitely worth heading to Don Julio. The food is delicious, the staff is friendly, and the Malbec selection is extensive.
Photos