Central
Lima, Peru
January 09, 2023
Central has been near the top of the list since I started this challenge and even hitting the top spot in 2023 after I had visited.
I have had high hopes for Central with its high rankings and maybe moreso after having missed the opportunity to eat there a few years prior during a previous trip to Lima.
Kitt had secured a reservation and invited me down and despite some personal drama between us, I accepted. It was interesting to be back in Lima and revisit some spots and also explore some new areas of the city.
We arrived at the restaurant and were sat at a table off to one side of the large dining room. I gawked through the kitchen window, watching the staff hard at work. I noticed the chef visit a table close to ours that seemed to be close friends of the chef as he'd return a few times throughout the dinner.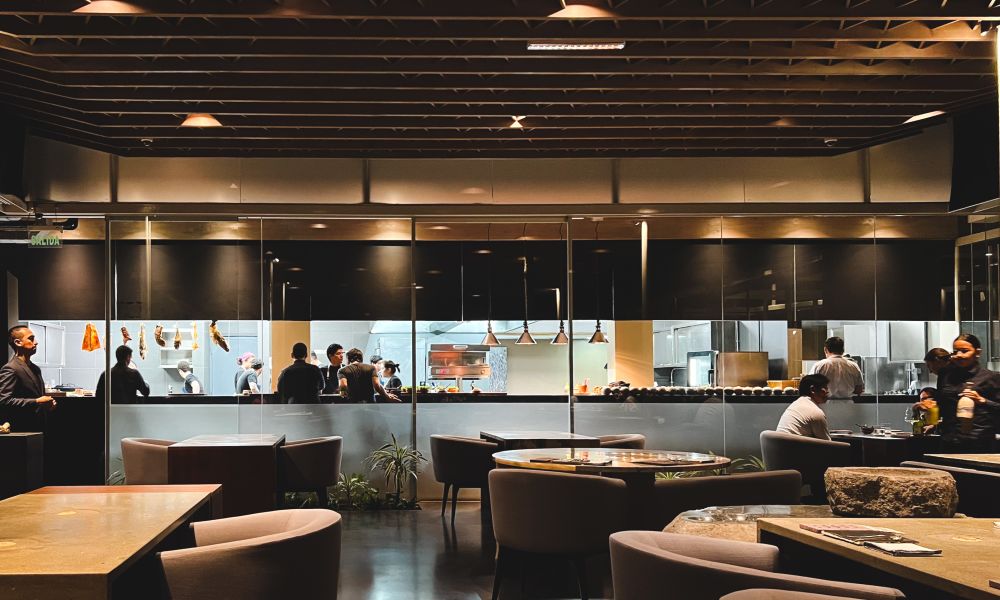 ---
The meal starts out with a handful of dishes and I'm intrigued by the colours with unusual shades of orange, blue, and green. Scallop crudo. Something deep fried. Something sweet with a fruit crackle on top.
Crab and clam sticks started off the main courses, which looked like frozen fish sticks but tasted better than anything you'd get out of a box. Next was sweet potato and scallops, with yellow and red potatoes. Peru has the largest number of potato varietals in the world and I enjoy seeing that reflected in the dishes.
The corn dish was two breads, one softer and one harder. Butter topped with fermented kculli (Peruvian purple corn). I think I missed a few photos in here. Likely too enamoured with how delicious everything was.
The Heights featured ingredients from 4200 metres above sea level. Oca, kiwicha, and mashua. Was like hot apple pie.
Deep fried grouper with blue clams on top. Arapaima fish with cassava and topped with mishkina powder.
The squid was served in a vibrant yellow broth and topped with a blue foam. The octopus was served with sea lettuce that looked like pesto spaghetti that had been dried. Then was a potato dish with chushuro, egg yolk, and beef. The dish looked like limp spaghetti.
Then a slightly sweeter dish with the Pacu fish served with a thin slice of watermelon. And finally, pork belly with thin slices of olluco (a tuber) and callampa (a mushroom), which was probably one of my favourite dishes of the evening.
The desserts were an algarrobo fruit crumble and a macambo nut with mead candy. I enjoyed the flavours of these, which is good, because we finished off with a series of chocolate dishes. Sacrileges to some, I'm sure, but I'm not a big fan of chocolate. They were all definitely tasty but I wasn't left blown away by how amazing it all was.
---
Towards the end of the meal, I asked of the waiter to meet the chef and give my regards. A while later, I notice the chef come out to another table and chat. It was the only other table he visited that night, from what I saw. I feel like my request was mistakenly directed to another table, which soured the evening a little bit.
Verdict
All in all, it was a decent meal that creatively used the ingredients of Peru. From the photos, you can tell that they are being quite inventive with the dishes. But I think I had my expectations set too high and the restaurant failed to meet them. It was a great meal of great food but there are plenty of other restaurants that I'd enjoy just as much or even more, like the sister restaurant, Kjolle.
Photos