Astrance
Paris, France
September 18, 2019
Astrance is the 23rd restaurant on the quest. It was 46th on the list in 2017 and has not made it back on the list since. It is also a Michelin 2-star restaurant.
With the three day trip to Paris coming to a close with our fourth restaurant, Astrance hit the spot feeling upscale and, yet, laid back.
The evening featured a tasting menu avec les vins surprise. That is, instead of presenting and describing the wine when it is served, it was described after it and the dish were finished. It was a fun twist and, for those with a finer palate than mine, likely an amusing experience in trying to guess the wine. My palate is nowhere that refined.
The Meal
The evening started off with a lovely amuse-bouche of a tomato and apple tart followed by a fascinating cheese and sun-dried tomato dish. The texture of the cheese was like a firm slice of gummy American cheese. Tasty, nonetheless.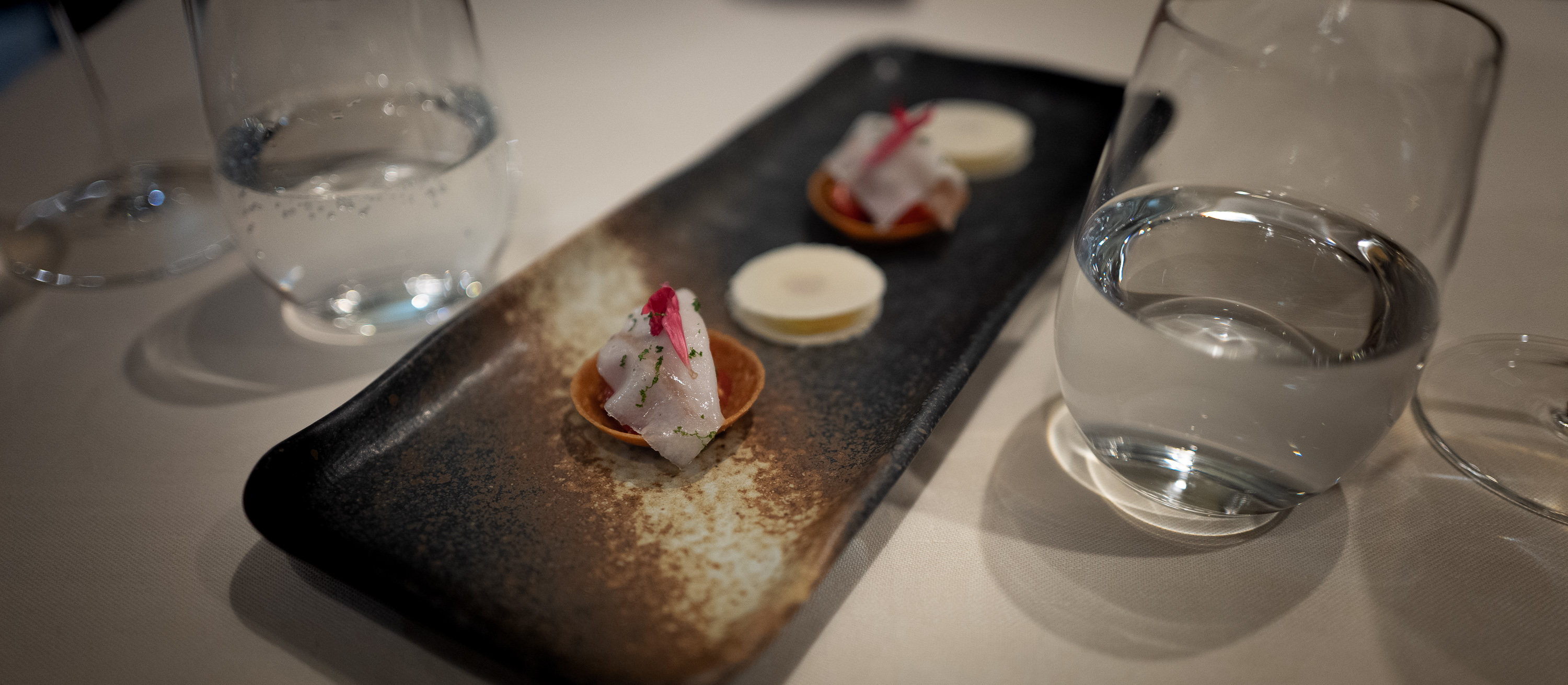 After that was a mussel ceviche with a basil coconut lime sauce. It had hints of a ceviche but the lettuce wasn't the right texture to elevate the dish. Still, tasty.
Next up was a turbot with sushi rice and soy-based sauce. This was a yummy dish. The fish was cooked exceptionally well and the rice had a lot of flavour that worked by itself or with the rest of the dish. Dare I say it? It was tasty.
The fish was followed by two meat courses: a succulent chicken medallion, and breast of pigeon on white beans served with a side of leg topped with a foie gras biscuit. I never say no to foie gras.
As we transition into the desserts, we start off with a mashed potato yoghurt ice cream. I was skeptical for reasons I don't know why. It was quite delicious.
There was a walnut roasted in cognac with coffee ice cream. A cream tower of pears, plums, and figs. Egg foam. Madelines. And a plate of fruit.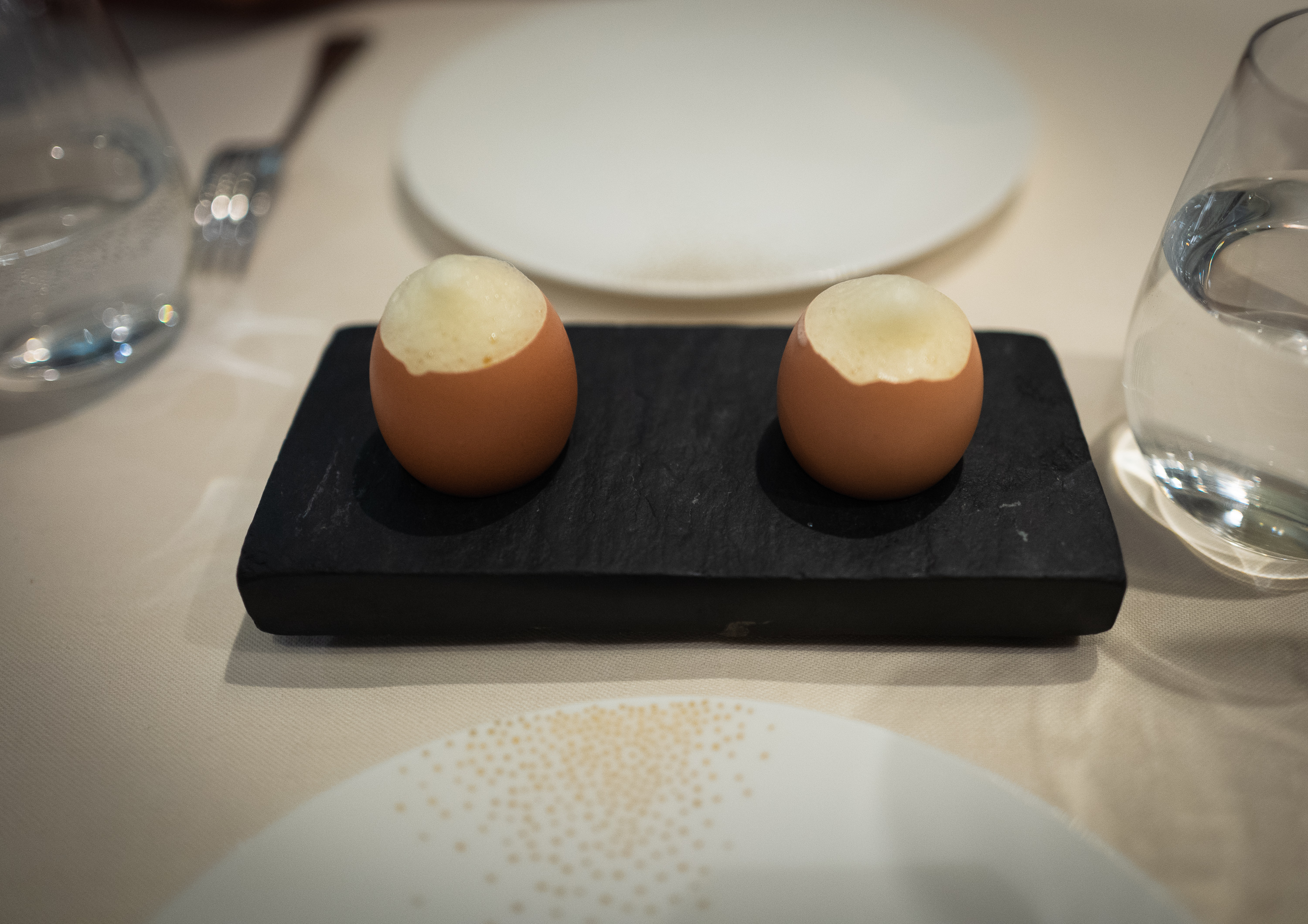 The whole "cut off the top of the egg and then fill it with something" is a common sight amongst high end restaurants. I appreciate it for what it is and at the same time, it is starting to feel rather common. I won't knock a restaurant for having it on the menu, though.
Overall
It was a great meal to end on. It wasn't overwhelmingly large like some meals we've had. The food was delicious. The service was jovial. I enjoyed the wine pairings and I liked the surprise reveal after every course. I'm surprised to see it fall off the Top 50 list and to have lost a Michelin star. The meal choreography was top notch and I think the overall experience exceeded other restaurants we've been to. I imagine Paris being a very competitive city when it comes to high-end French cuisine and Astrance stepped up.
Photos