Hof van Cleve
Kruishoutem, Belgium
May 16, 2019
Hof van Cleve is the 17th restaurant on the quest. It was 50th on the list in 2017 and fell out of the top 50 in 2018. It is also a Michelin 3-star restaurant.
After De Librije, we drove the three hours to Ghent, in Belgium, where we rented a delightfully quaint AirBnb. The next restaurant on the adventure, Hof van Cleve, is a short 25 minute drive outside of town in a place called Kruishoutem.
Ghent is an impressive city filled with lots of historic architecture and churches. We were there at seemingly the best possible time of year. The weather was warm and pleasant and the streets were quiet. The main tourist areas weren't completely packed. You could easily get around without feeling overwhelmed. I was so charmed by the city that I want to go back!
But let's not forget about dinner!

The short drive leads us to a picturesque Belgian countryside. It is an absolutely, stunningly gorgeous sight to behold. A tiny road cuts through a field of grass. Towards the end of this road is a building on the right, its gates splayed open to welcome us.
Inside the restaurant, the venue is simplistic, understated, and refined.
The Meal
Our meal begins with a quintet of snacks: langoustine, naan with langoustine with tasty pomegranate, cuttlefish in miso, Holstein with eggplant and a green curry, and finally, sardine with cherry tomato and fregola.
After the sardine experience at Lyle's, I'm now hesitant when sardine is presented but my fear was unfounded this evening. The sardine was tasty. All of the snacks were delicious and a good start to the meal.
Next up were the 6 main courses. Sea bass, eel, lobster. Then pollack, langoustine, and veal. There was a Japanese influence throughout the meal. From the miso, to the sea bass presented like sushi with ponzu and black rice, to the dumpling presented at the end. Not a bad dish in the mix, with everything coming out consistent and delicious.
Dessert was a Gariguette strawberry with rhubarb, basil, and jasmine rice. A not-too-overwhelming transition into the end of the meal. That was followed with a "chocolate grenade" with morello cherry, soy, and blood orange.
Of course, a meal never ends there. There's always a bit more that comes. We ended with beignets and a Madeleine.
The very end of our meal, however, ended on a weird note. There was a cart of petit fours being trollied about but it never made it to our table. And no staff came back to our table for 45 minutes. We had to flag down a waiter to settle our bill and be on our way. It soured what was an overall pleasant evening.
I became smitten with Ghent and would be delighted to make my way back there again. If you ever find yourself there, swing by Hof van Cleve but it's probably not worth going too far out of your way to go here.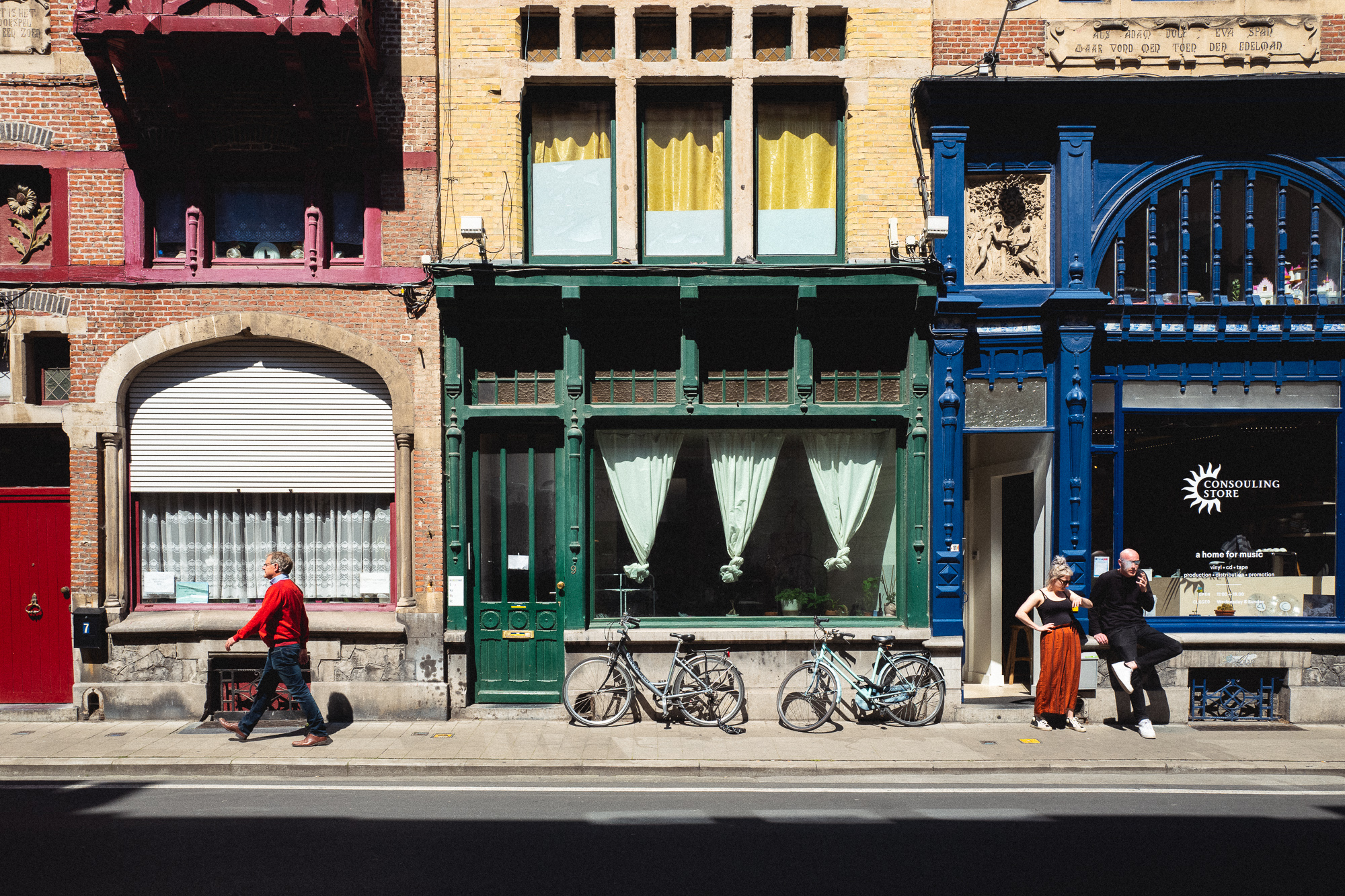 The Photos