Astrid y Gaston
Lima, Peru
April 13, 2019
Astrid y Gaston was the 15th restaurant on the quest. It was 33rd on the list in 2017 and 39th in 2018.
After Maido and Kjolle, expectations were high. Like the other places, we arrived just before it opened. A&G's venue was really upscale, though. Private grounds, with valet service, and a palatial staircase leading up and into the restaurant proper.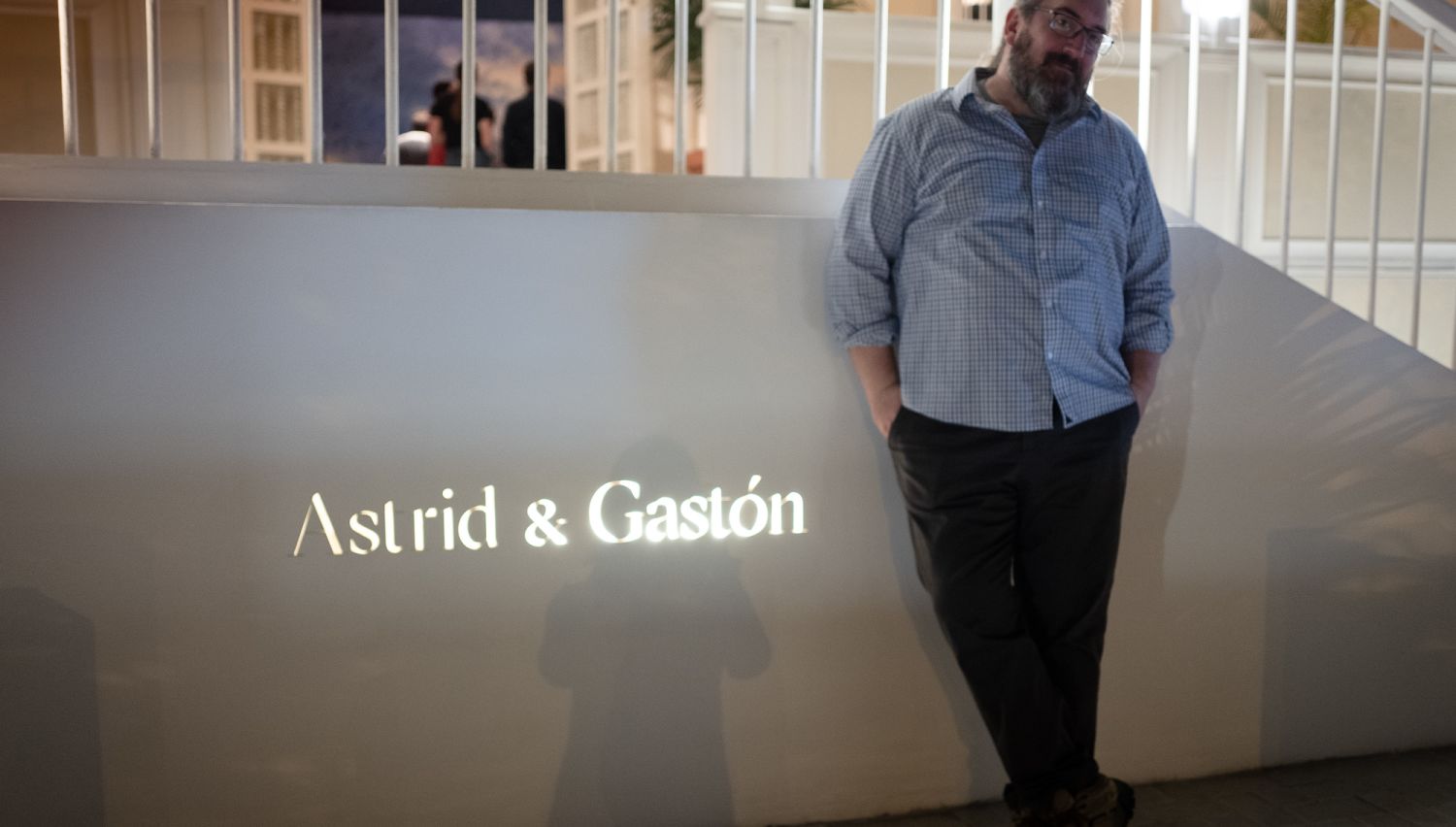 We were sat at a table right in front of the kitchen. Oh, perfect! À la carte menus were presented and we were momentarily confused. "Can we do the tasting menu?" There was some confusion and hesitation on the waiter's part. It would seem that we may not be able to do the tasting menu. He leaves and returns to let us know that we were in luck and could do it! Whew!
The Food
The meal kicks off with a trio of canapés: uni ceviche crouton, a seafood empanada, and a crispy potato bite. This was followed by an uni panna cotta and after that, a small bowl of ceviche. (Peru is known for its ceviche and we made sure to enjoy it throughout the week. I'd like to say that this was the last of the ceviche, considering we flew out the next day, but no, we had it once more for lunch at a nearby restaurant before heading to the airport!)
Next up was a bread basket filled with a tasty variety of breads. We have to be careful as it would be really easy to fill up on bread alone.
After the bread, we had a crab and albacore taco that was delicious. (Memories of Pujol come flooding back!)
The fifth dish, a fried pork croquette on a bed of lentils, was a bit larger in size. The cherry tomatoes were fresh and tasty. Contrast that with the sixth dish, a single scallop-stuffed ravioli in a citrus butter. Mmmm. The seventh dish was lobster and fava beans in a tangier sauce.
The eighth and ninth dishes were the meaty mains. The former, a crispy pork belly. The latter, a stewed beef on rice. Heavier, richer dishes that definitely needed a light chaser. Thankfully, dessert was to follow!
First, an apple sorbet to cleanse the palate. After that, ice cream with what I believe was shaved black fig.
What's good after a wonderful meal? A Cuban cigar, of course. Made of chocolate. And pop rocks. That's right, the chocolate ganache that filled the chocolate shell crackled in our mouths and filled me with child-like delight! What a surprise and a fantastic end to a delicious meal.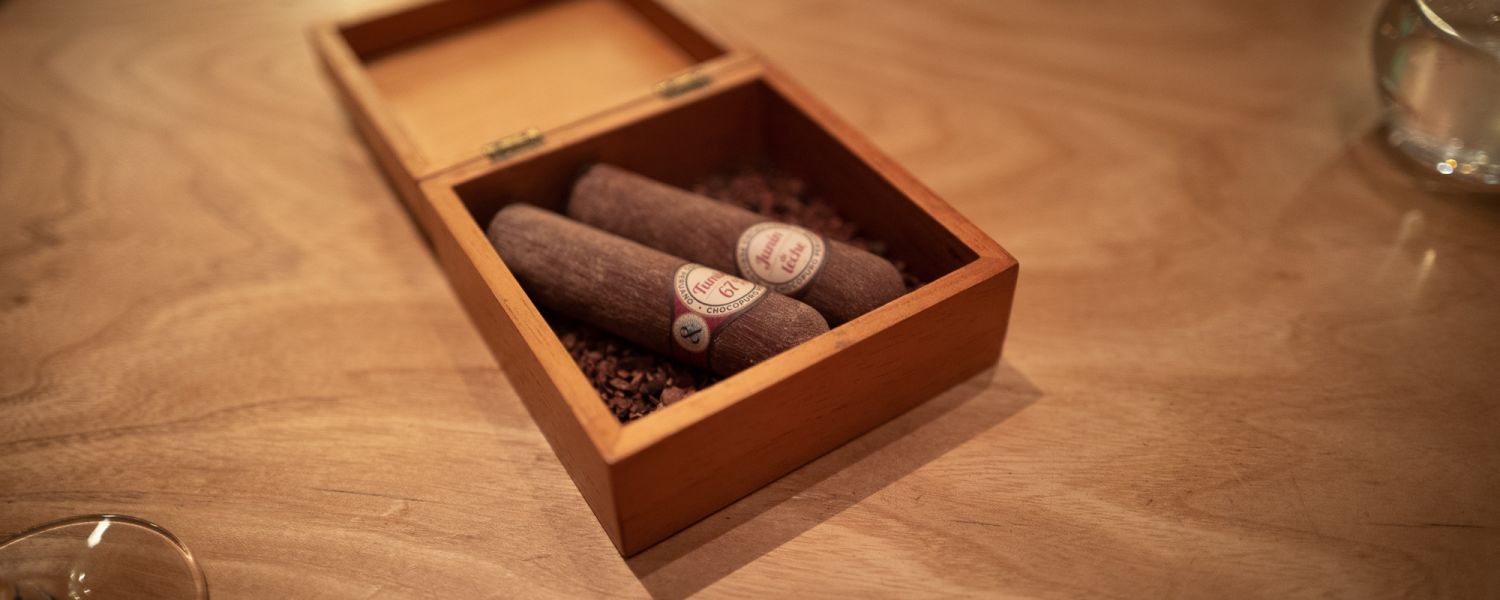 Last but not least, we were presented with a magical box that onfolded in six different ways to present an increasingly larger selection of candy treats. I was completely stuffed by this point and was very modest in my selection, despite the prodding by the waiter to grab more.
The Wine
I felt a bit sorry for the sommelier. It looked like he was having a rough night, running from table to table. I wondered if they were short staffed. He was friendly, though his explanations a bit rushed and timing with the meals a bit off. I appreciated being told that a drink was for multiple dishes.
The wine pairings were lovely and well-paired. I was hoping we'd get a copy of the menu, which usually includes the wines paired. But with the confusion at the beginning of the meal, we left without it. So while I can't remember what I had, I know it was good. They didn't do anything out of the ordinary. A sparkling to start, some whites, some reds. A mild sweet wine at the end. I think it was a muscat.
Overall
I went into this with my expectations higher and, unfortunately, I didn't feel like it met those expectations. The meal was tasty and there weren't any disappointing dishes. The bread basket and the cigars were the highlights—likely because they stood out from the usual fare.
If you're in Lima and trying to take down all of the restaurants, by all means, head to A&G. However, Central, Kjolle, or Maido would be higher on my list.
The photos